Epic Adventures is a Digital / paperback Children's Book that you can use on your tablet device for your children to fully immerse themselves within the story.
Brief
The brief was to help create a whole ecosystem for the children book brand. That was to design multiple digital assets/prints using existing illustrations.
Role: Supporting Designer / Motion Designer
Collaborating with the Senior Designer and Illustrator at We Love Digital. We produced interactive animated pages on Hype Pro. Once development was underway, I was responsible for the delivery of assets to developers and QA for the app on iOS and Android. 
QA had to be clear, concise to ensure the animations and the interactivity was correct. As a result, a beautiful animated book was born where kids enjoy reading and feel part of the story.
Epic Adventures needed a website. The website needed to be immersive, emphasising the excitement of the animation book.
Supporting the Senior Designer, I was responsible for creating hero and carousel animations. Using assets supplied by Illustrator, animating on Hype Pro.
Throughout the process, I collaborated with a developer in-house. To ensure the animations were implemented seamlessly in modules.
For the work done for Epic adventures
For the work done for Epic adventures
For the work done for Epic adventures
Part of doing work for Epic Adventures was creating imagery for the social channel, using existing assets which coincide with the copy.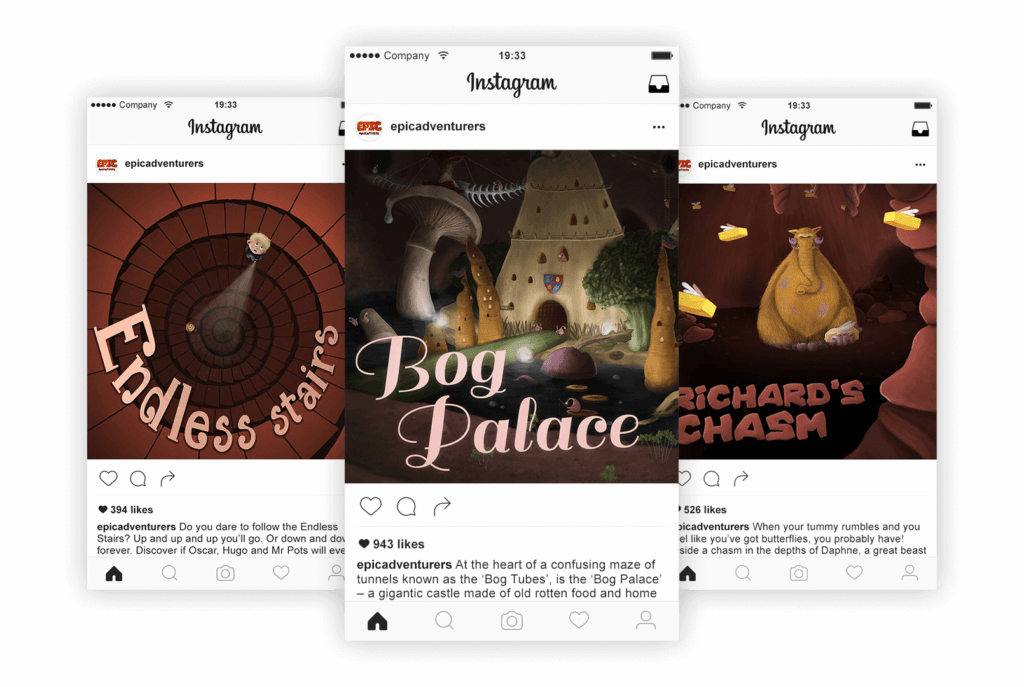 Epic adventures needed a printable PDF. Marketed to potential investors/partners to showcasing benefits and apps ecosystem.