Taking on a UI Daily project which was designing an E-Commerce Shop (Single Item) I thought I'll try my hand at Figma. While looking for a product I came across a package design for Khamata coffee. So using their website as a baseline, I got on with getting some ideas down.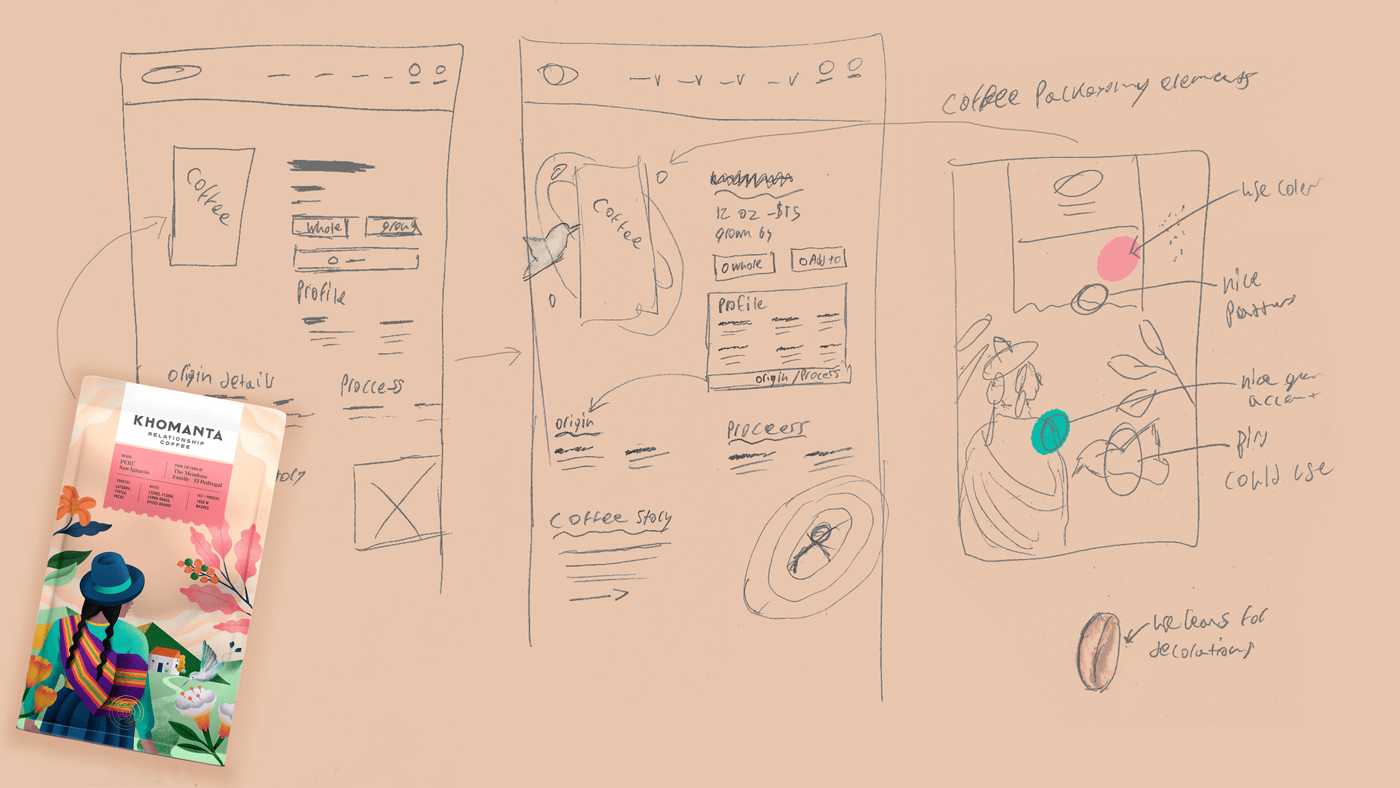 I took little elements from the packaging and the shape of a coffee bean as a background to the packaging while working off my pencil wireframes. Once I was happy with the structure with pencil wireframe, I started building the page and getting the important information shown primarily first. For instance, taste profile as a USP and product origin and Process came secondary.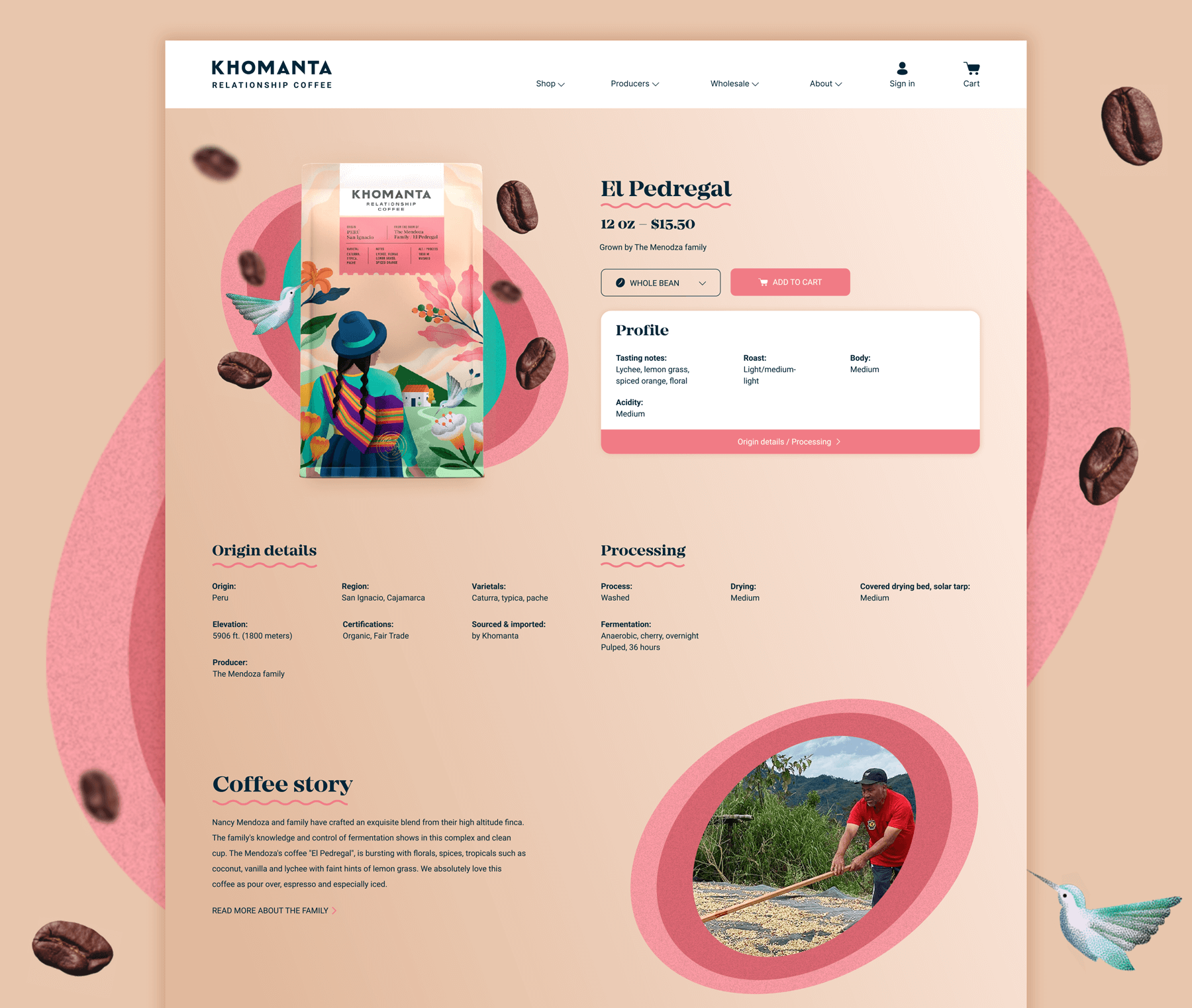 Once I had built the interactions and components I got on with animating the page entry on Figma. I could have done this on After Effects but wanted to experiment with the capabilities of Figma animation.